You will feel extraordinary while receiving a baby shower invitation. But at the same time, you start worrying about what should I wear on that day? If the baby shower is getting held in the spring season, choose the most optimum dress for you. Do you have to finalize what type of dress you plan to wear?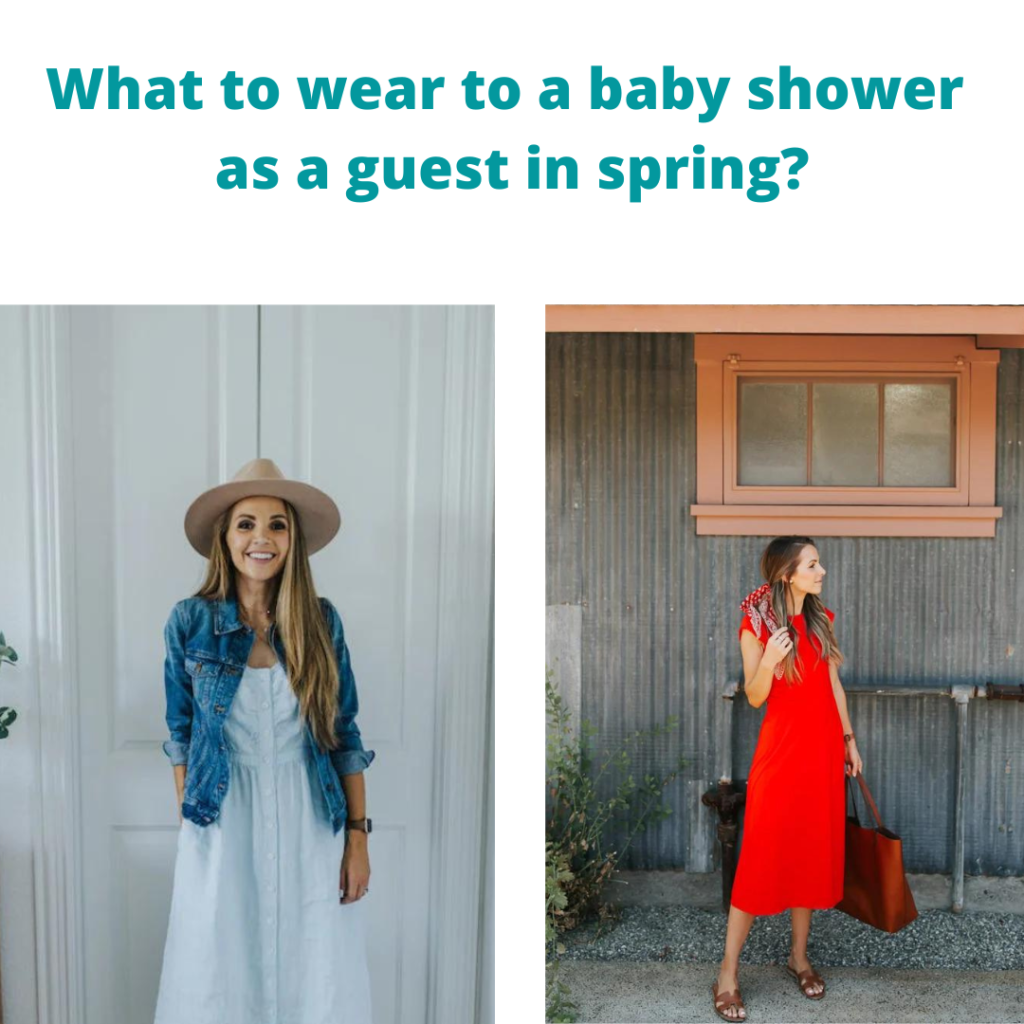 If the event is formal, you must go for formal options. But in case selected people are invited, and you don't have to look too formal, you have to think differently. Here you will get ideas for both events, so look below for the best dressing ideas.
Lined-poly chiffon sleeveless maxi dress
Tank maxi dress
Skirt and blouse combo
Tops
Cocktail dress
Simple faux wrap dress
Simple skirt
Formal Guest Dresses Outfit Ideas For A Baby Shower:
1.Lined-Poly Chiffon Sleeveless Maxi Dress
For a formal guest dressing, your priority should be wearing a maxi dress as it will suit the event theme. In the spring, you can wear a lined-poly chiffon sleeveless maxi dress with long heels. This dress comes with ruffle details along the neck to make you look attractive and a tiered bodice to modernize your outlook.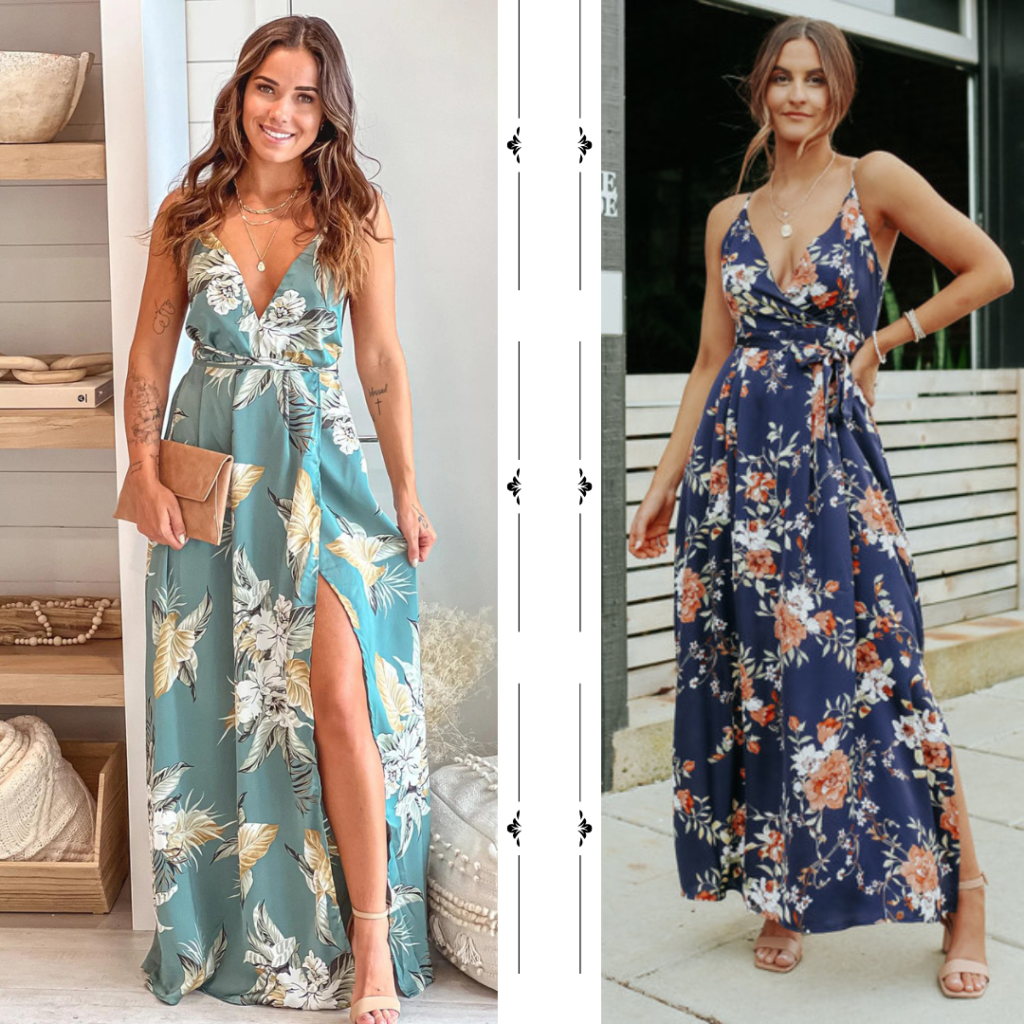 2.Easy to Carry Tank Maxi Dress
A women's tank maxi dress is ideal for spring in yellow color as it will add the impact of weather in your dressing. It is a reasonably high-quality dressing option so pair it with low heels sandals, and lightweight jewelry to look comfortable and charming.
3.Skirt and Blouse Combo for Baby Shower
You can go for a skirt and blouse combo for a fancier party. It will make you look more formal and suitable for such an event. This dress will be perfect for the evening event, and you don't have to spend a great time getting ready for the baby shower.
Semi-Formal Guest Dresses Options To Attend Baby Shower:


Semi-formal guest dresses for baby showers are a great source of providing you style with comfort. So you can choose any of the following options.
1.Tops for Baby Shower
Tops are best to wear in any semi-formal event. So you may try a printed top and trousers with embroideries to look beautiful and stylish. It will help you stay comfortable during the whole ceremony and is ideal if the event is not too formal.
2.Cocktail Dress for Baby Shower
A cocktail dress is considered the best semi-formal dress for any event. So in spring, you should try a halter neck sleeveless cocktail dress. This dress comes with a neck ruffle belt and polka dot print with a pull-on closure.
Casual Guest Dresses For A Baby Shower:
Choose any dress if you plan to attend the event in casual dress. But still, you should take care of a few things. Wearing a plain T-shirt with jeans and sneakers is not always a good casual option for a baby shower so try to wear some printed tops.
A simple faux wrap dress with cap sleeves is a light dress option to look casual. It has soft and comfortable fabric, and you can wear this dress with sandals.
Some more options are:
 A Girly Spring Baby Shower Outfit:
Have your guests dress up for a day of fun by wearing pretty outfits for a Spring baby shower. You could go for something floral and soft, or opt for playful prints and bright colors.

A Bohemian Baby Shower Outfit:
For a more laid back look, consider throwing a Bohemian-inspired baby shower with earthy tones and unique details. Start with an all-white or light pink scheme, then add pops of green or blue for interest.


A Classic Baby Shower Outfit:
If you prefer classic styles, choose something comfortable yet chic for your Spring baby shower. Try skirts below the knee or slouchy blouses with delicate lace accents.


A Cute & Fun Baby Shower Outfit:
If you want to add a little fun to your guest list, go with an adorable outfit that will make everyone smile – like pajama pants with unicorns on them!

A Trendy Baby Shower Outfit:
If you're looking to stand out from the rest, try opting for a trendy baby shower outfit that will set your guests apart from the crowd – like embellished skirts or graphic t-shirt