Black leather tops for women always look glamorous because they look great on each body type. You can wear them in any season, but winter is the best season for long sleeves tops. These tops are expensive, so you have to be extra careful buying them.
A good quality black leather top will add more charm to your personality. You can wear it comfortably on any occasion. Leather tops are also easy to wear and carry in every season. It does not matter how young or old you are. You can transform your looks with the help of the best black leather tops.  
Some of the Best Options Available are:
Sleeveless Leather Tops
Leather Tops Over Jersey Or any Maxi
Long Sleeves Top
Some Brands Where You will Find Comfortable Options 
Sleeveless Black Leather Top are in Trend:
Sleeveless black leather tops are more practical because you can wear them in any weather. Do you plan to attend a ceremony in the mid of summer season? If yes, you have to wear a sleeveless black leather top with a perfect jeans combination.
Sleeveless Black Leather Top Over The Jersey or a Maxi:
In the winter, you can wear a black leather sleeveless top over a jersey or a maxi dress. It will add more sense of styling to your personality. You have to add the perfect combination of jewelry with it.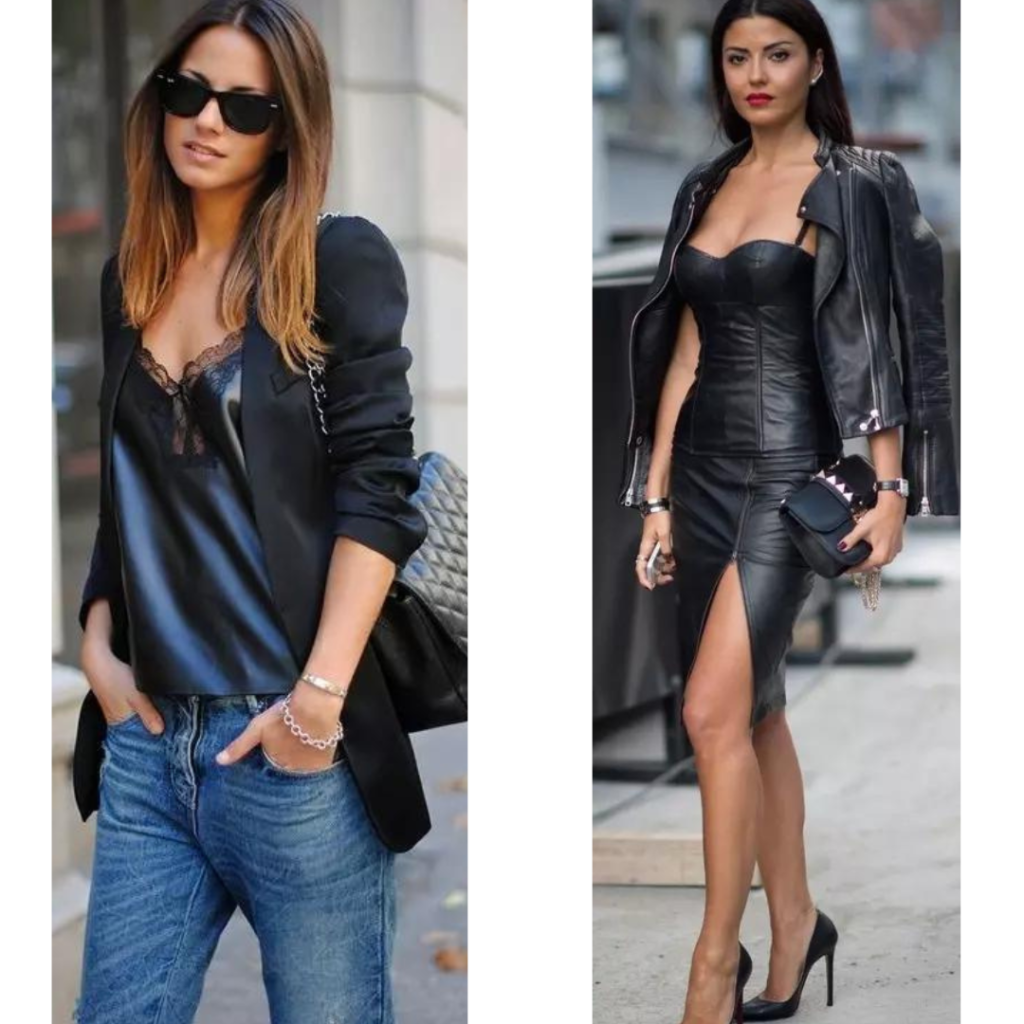 Long sleeves Black Leather Top are More in Fashion:
Long sleeves and black leather tops are more in fashion. Almost every woman desires to wear them in the winter season. These long sleeves tops are the best source of giving you style with the warmth of the leather. You can choose a short-length straight sleeve top for any outdoor party in black color to add more mystery to your personality.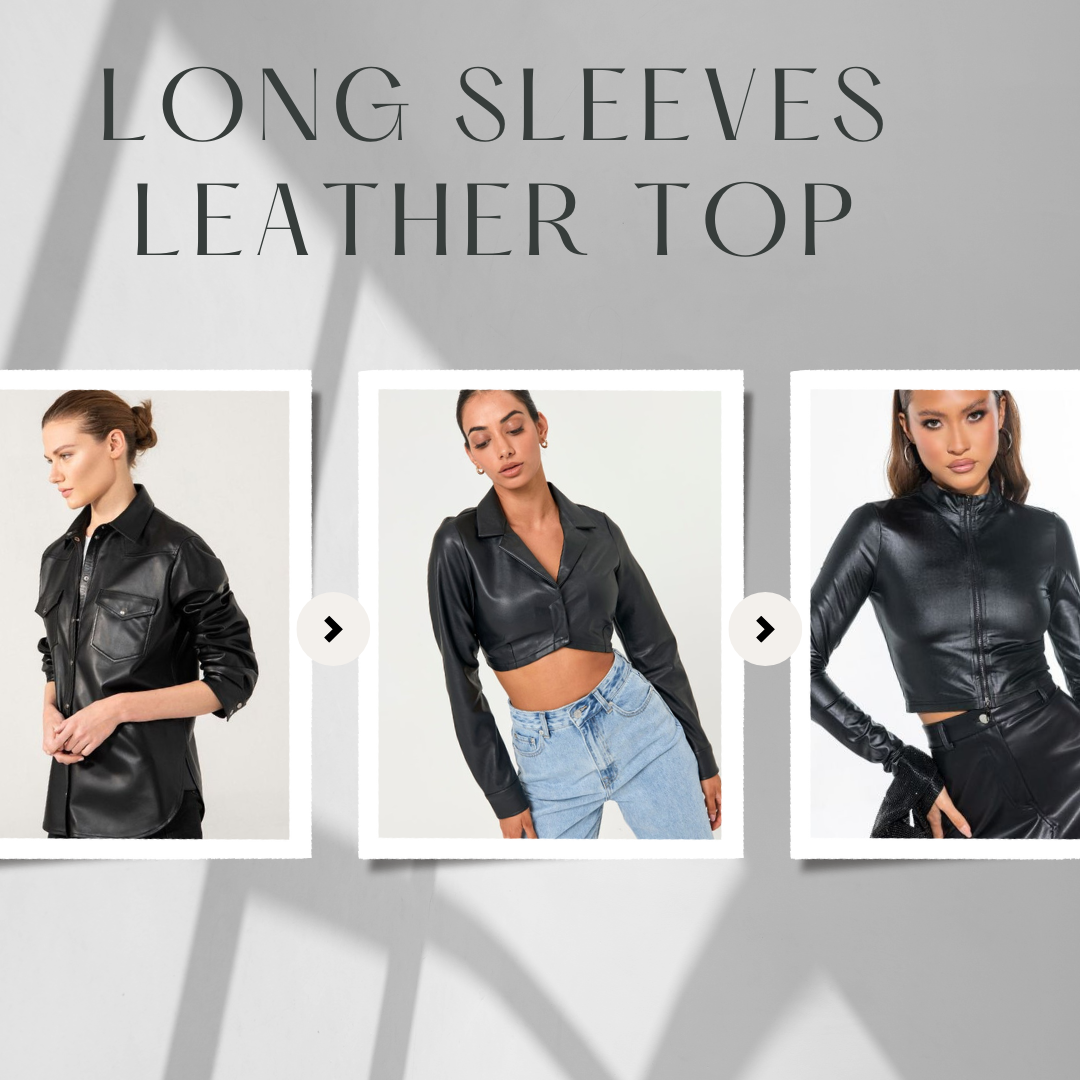 A black faux leather shirt with concealed snap closure and wide pointed collars is the right choice for you because it has structured shoulders, a fitted waist, and split cuffs. If you are a plus-size woman, this dress will hide your extra-large curves of the upper body portion.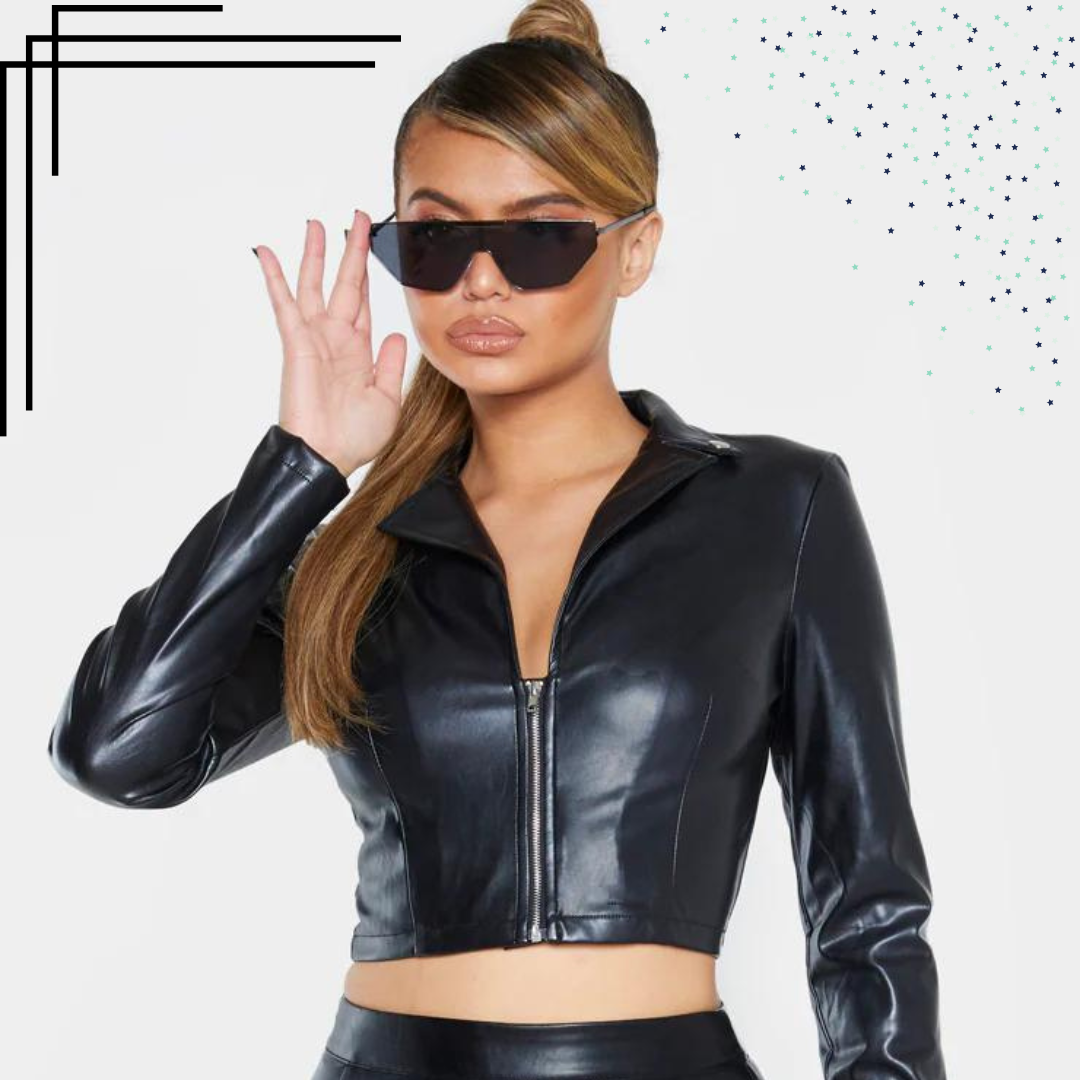 Top Famous Celebrities Slaying in a black leather Top:
There is a long list of celebrities who are spotted wearing black leather tops because they will always remain in fashion. You will know from here how different celebrities style themselves while wearing leather tops.
Kim Kardashian is a famous American TV personality and entrepreneur. She gained fame with her iconic 2021 Met Gala look in all-black outfits having a leather top with a covered face. She was spotted dressed in head to toe black dress.
Another famous Indian film actress Katrina Kaif was spotted in a black leather top. It got highlighted in the media due to her stunning looks. She looks pretty on a blacktop. Due to this reason, she got fame in black leather tops.
In New York, a celebrity Alessandra Ambrosia was spotted wearing a long black leather jacket. The baggy-style jacket is perfect with a hood and slim-fit belt.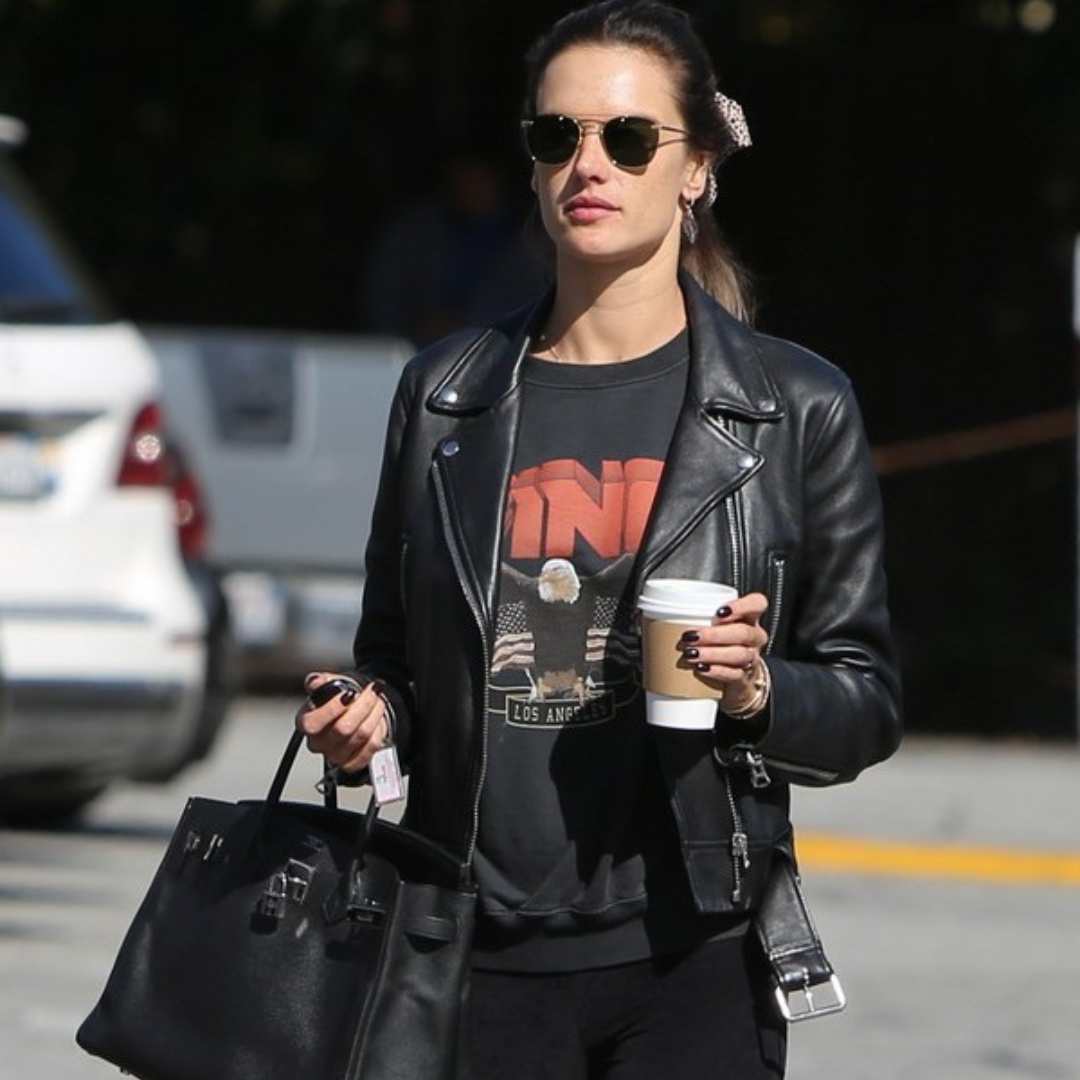 Kendall Jenner is seen wearing a black leather top with capped jeans Kendall Jenner. The best part of this leather top is the belt and buckles that give a hip look.
Emma Watson is one of the fashion icons in the film industry known for wearing the best leather tops. She looks great in a leather jacket with a black color purse.
From where to buy a comfortable one?
You have many options when buying a comfortable black leather top, including online shopping stores like Amazon, Ali express, and retail stores near your residence. You can search for the different styles of black leather tops before buying them.