Different people like different colors to wear, but one color is the favorite color of almost all the people is black. You can't wipe out black color from fashion because most of the outfits have a black color combination in them.
The black color looks dark, so if you want to wear something lighter, you can wear black with the proper combination. You can wear black jeans with light shade tops. If you like to wear black leather tops, you can contrast them with light color jeans.
Most of the time, we wear casual outfits. If you are searching for some casual black outfit ideas, then you should try one of the following:
Contrast lace long sleeve knee-length dress
plunging neck body con dress
Floral prints
Tied detail round neck casual dress
paneled cutout ribbed dress
Contrast Lace Long Sleeve Knee-Length Dress
A contrast lace long sleeve knee-length dress is ideal for a casual affair. V neckline will be a preferable option for enhancing your outlook, and you can wear it on any occasion.
Plunging Neck Body Con Dress
A plunging neck body con dress having an O-ring cut out is the most stylish wearable option, and it suits all types of body figures. Its midi length will help you move, and is ideal for summer casual dressing.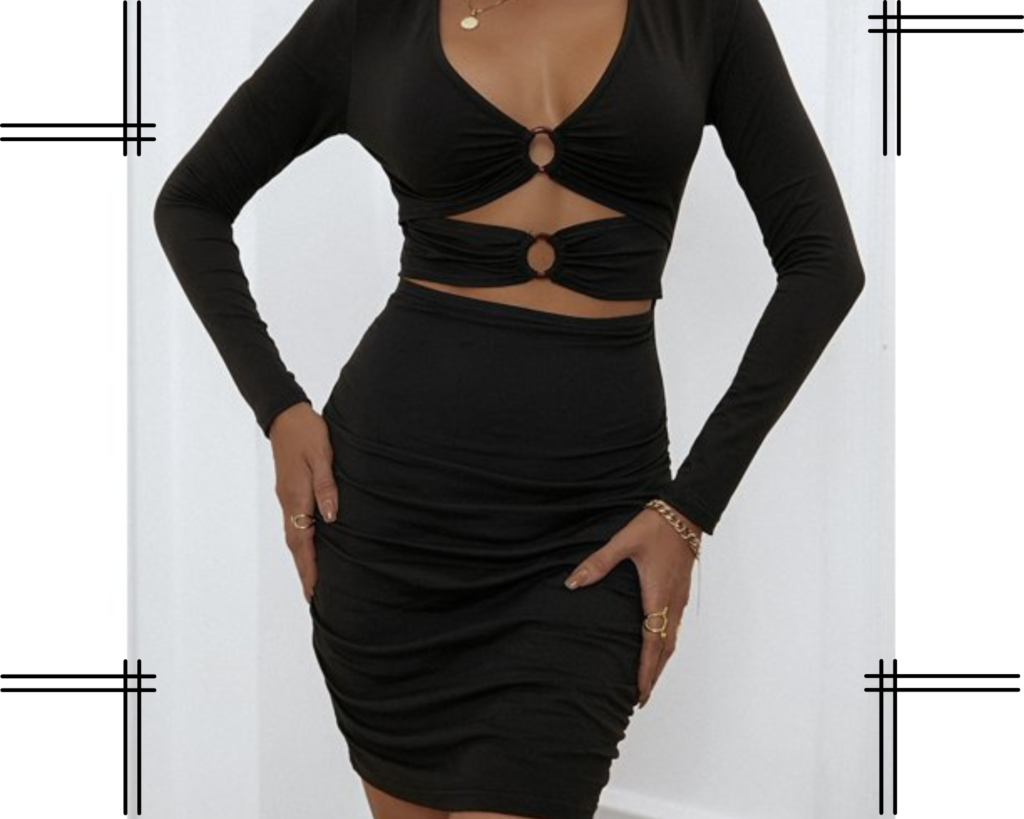 Floral prints in black color
Floral prints always look best in black color. You can wear a tied detail floral print mini-length dress for casual events. It is preferable for wearing in the summer season.
Trendy ways to wear all-black Outfits:
All-black outfits are trending these days because they make you look unique and enhance your outlook. You can choose the following all-black outfits for any casual affair.
Tied detail round neck casual dress with long black heels in the black color is a perfect choice if you are planning to turn yourself into an all-black theme. This dress has cap sleeves to expose your arms more stylishly.
A paneled cutout ribbed dress in black color with black sunglasses and flat sandals of similar color will help you turn yourself into a black cat. This dress is ideal for night functions in summer.
Casual Black Outfits are Still in Trend:
Black color will never go out of fashion so you can wear a black dress without thinking anything. If you are reluctant to wear all-black outfits, you can go for the proper combination of black color with other colors to look good in any event.
Top Famous Celebrities Wearing and Slaying  in All Black:
Most celebrities try to wear black dresses. These dresses make them look more attractive, but few try to wear all-black outfits. Following are the few celebrities who got fame by wearing all-black outfits.
Hailey Bieber was spotted wearing the all-black combination of black jeans, tops, and a leather jacket. She was looking in all black dressing themes.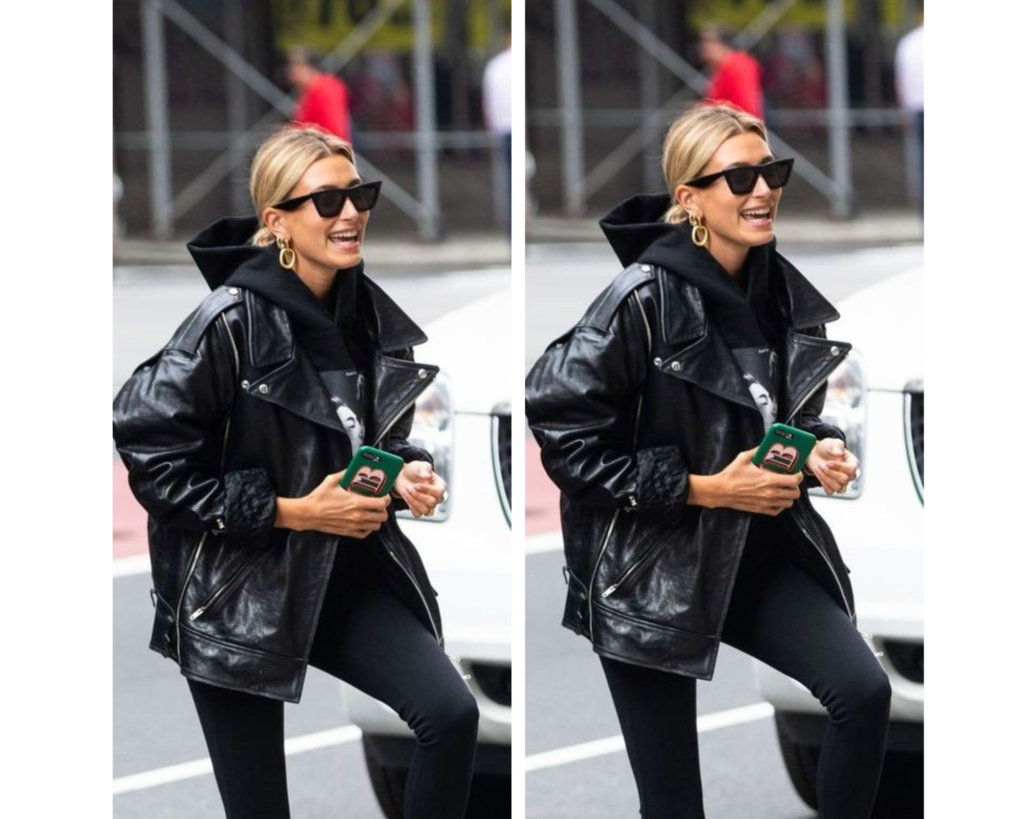 Jessica Chastain always tries to wear unique outfits to look more prominent. She was noticed wearing a black blouse with heart shape embroidery on it.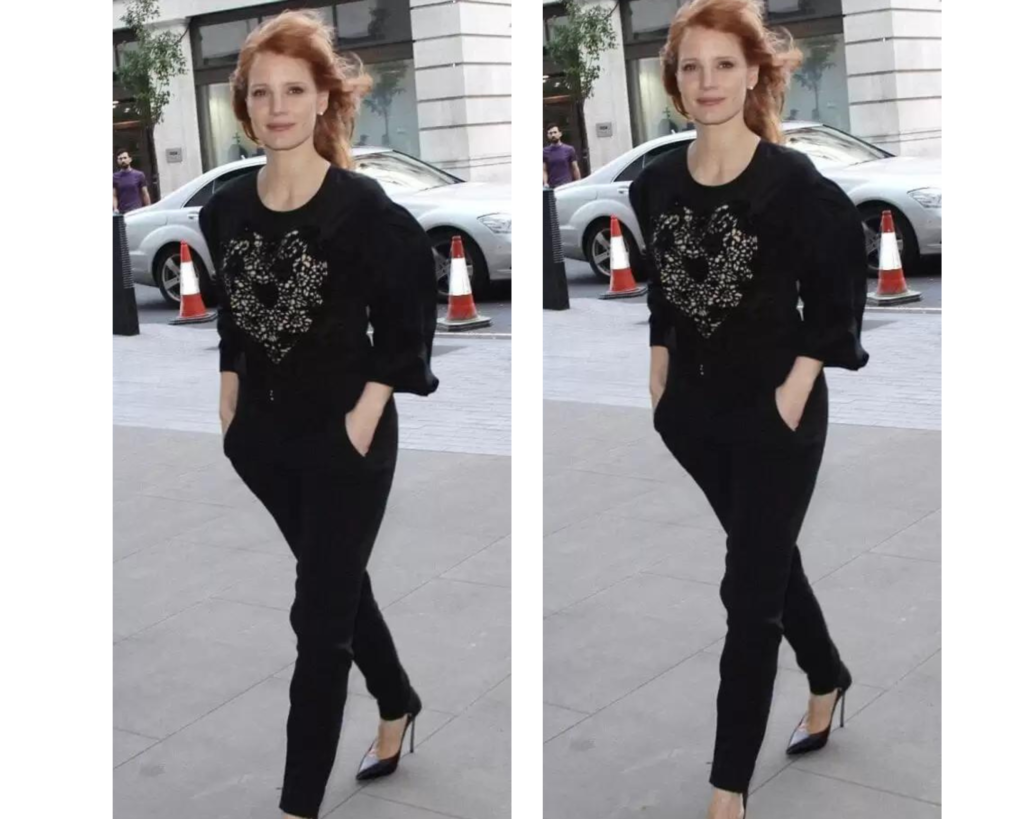 Jennifer Aniston is the most celebrity who looks great in wearing a black dress. Her long black shoes add more style to her outlook.