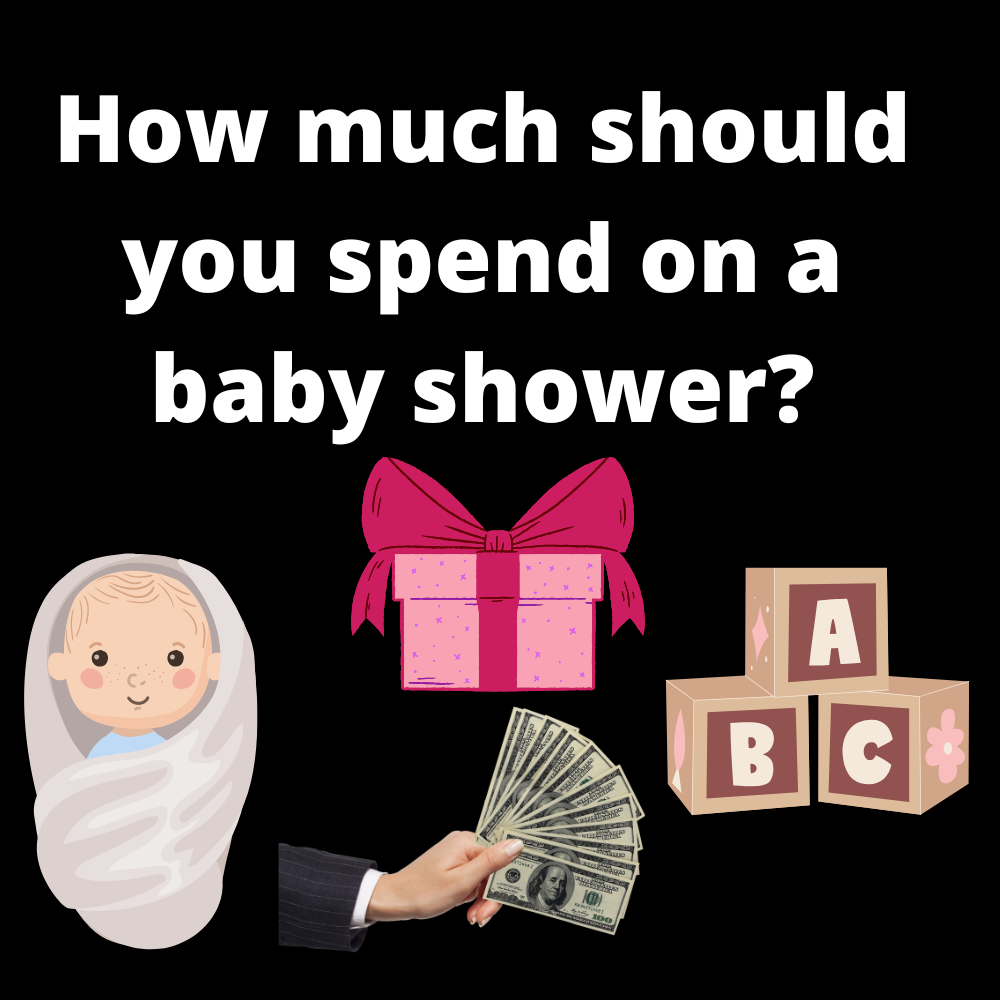 After getting an invitation for a baby shower, two things come to mind. First, you will think about what I will wear to the event and secondly which gift should I buy as a gift? Generally, it should be between $ 20 to 100, depending upon the nature of the relationship with the party host.
If someone in your family has arranged this function, you will have to buy an expensive gift that can be practically used in a better way. Something necessary for the mom-to-be or for the upcoming baby will be a great option.
Some of the budget friendly and unique gift ideas for a baby shower are:
Bath Bundle
Homemade clothes or stuff  for baby
Baby carrier
Baby walker
Baby grooming kit
Some cash
Clearance item
Photo frame
Baby sandals
Sterilizer
Baby play tent
Baby humidifier
Baby blanket
Baby organizer bag or Diaper bag
Baby car seat
Playmat for baby
Some unisex night suits
For someone in family or close friend:
You have to allocate the budget of a minimum $ 80 to $ 100 if you plan to buy a gift for someone in the family. No need to get a loan from anyone to buy an expensive gift, so set your budget first and then think of different gift options. You should start saving money to get the minimum desired budget amount.
Similarly, you also have to allocate the same budget for a close friend. It is easy to buy a suitable gift in the budget because you know what she needs as a gift. There are different gift ideas available here that you can give to someone in your family. All of these are useful items according to the needs of mom and baby.
A bath bundle will be a great option to buy. It is the most practical gift needed by every future mom. You can buy a bathtub, towel, toys, baby shampoo, and wash clothes for the baby. You can buy apron for mother or father can be added to the bath bundle. You can separately give only one big bathtub to the baby can be utilized for years due to the bigger size.
The baby carrier is also one of the most desired gifts as it will bring ease to the life of parents. You have to visit different places before buying the baby carrier as it will be expensive. You also have to stay within your budget limits.
A baby walker is another good idea as a baby shower gift because it will help the baby learn how to walk.
Besides all the above-mentioned gifts, you can also add a handmade item for the baby like a sweeter or cap because it will show your affection towards the baby and family.
Budget Friendly Baby Shower Gift Ideas  For Co-workers:
You have to give and receive gifts from co-workers frequently on different occasions. So you have to set a low limit budget for a baby shower gift that you are giving to them. This gift should not cost you more than $ 40, and it will also not be cheap as $ 20. Give the following items to your co-workers as a baby shower gift.
A pair of clothes will be a suitable option for a baby shower gift because you can consult with your co-worker before buying them. It will also cost you less, so in that case, you can add shoes and socks to the gift.
A baby grooming kit is another budget option. It is also practical with inclusion of lotion, creams, and diapers. Don't forget to buy a beautiful basket to present these items.
You know the financial conditions of your co-workers very well. So you can also give them some cash instead of a gift which will help them buy necessary items.