Wearing Jeans To a Baby Shower If You Are a Guest
can you wear jeans to a baby shower? Yes, Wearing jeans is a great option for a baby shower. If you are a guest, you don't have to follow any restrictions. You can wear any dress from formal to casual, but still, you should avoid wearing a T-shirt with jeans as it will make your looks casual. It is a type of semi-casual party, so you should dress accordingly.
There are many kinds of jeans available so you have to choose the best one according to the structure of your body so you can choose from the following options.
In summer, you can wear light wash denim or white jeans to neutralize your outlook and the effect of the weather with style. You can wear a lace blouse with such jeans as it will add extra glamour to your personality.
A dark wash jeans with a button-down shirt is ideal for fall and winter baby shower ceremonies as you have to look more casual in them.
Try to wear printed tops with jeans and forget the plain T-shirt as it will not resemble the ceremony. You can try the following top options with jeans to give a strong personality impression.
You can wear a short-sleeve peplum top in a mixed floral print which will go best with jeans. This peplum top has a flared waistline. It will give the best look to your body curves and is best for hourglass body shape.
A cozy cropped sweater in black will go well with light blue jeans. It will give you semi-casual looks. You can add a pair of sneakers to remain comfortable during the whole event.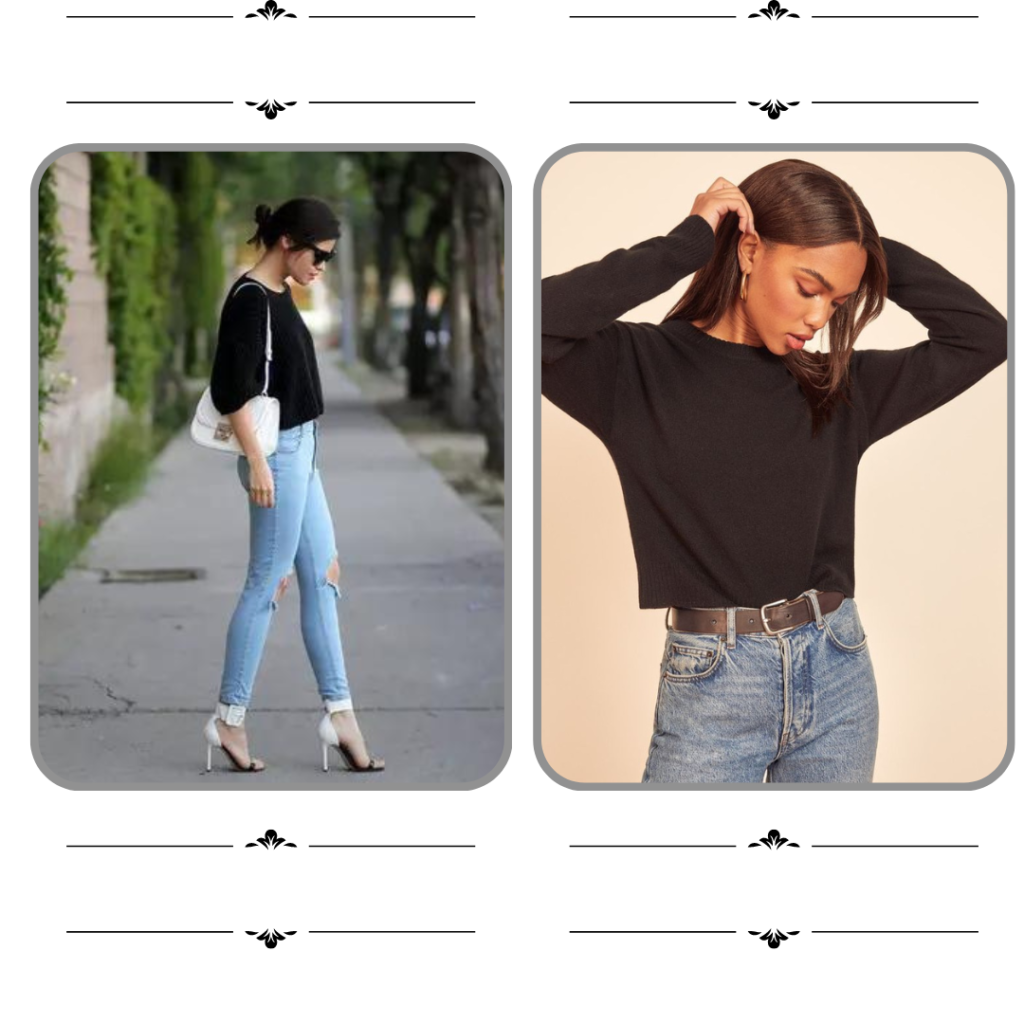 What To Wear To A Baby Shower If You Are A Mom to Be:
If you are a mom-to-be and have organized this baby shower party in your honor, you must look for the most charming lady at the event. So you should choose a dress wisely that is perfect for you, and it also suits the ceremony theme.
Pair of jeans for a mom-to-be is not a great option because you have to look more formal. It will not provide you with maximum comfort.
Wearing a maxi dress will be a suitable option because it is a perfect dress for a baby shower. You can choose to wear a maxi dress in a pink theme to add more touch to the ceremony. A surplice maxi dress in light pink or purple color is perfect to wear. This dress will flatter your body and hide your baby bump. The zip closure will provide you the maximum comfort.
Floral dresses are best to wear in the summer or spring season. So you can choose a satin jacquard gown with a halter neck to look good for a baby shower. This dress is a comfortable option for pregnant women to attend a long ceremony.