Giving birth to a baby is one of the best experiences in a woman's life. Being a mother is the best feeling in the world. Most women don't pay heed to their clothing options after giving birth. But you should not ignore that you must feel comfortable in your dressing. So you can easily take care of your newborn baby.
Here are different dress options you should opt for after giving birth to a baby.
set of loose pajamas
nursing bras
T-shirts
A cozy robe
Postpartum underwear
oversized cozy sweater
Choose Wisely And Choose Comfortable Options
Comfortable dresses will help you get better sleep which is a must after giving birth to a baby. Your baby will make you wake any time at night, so in comfortable dressing, you will be able to move quickly and easily.
Tight dresses will not help you in any matter with your newborn baby. Your swollen body will look like a balloon in such clothes. It is strongly advised not to wear too tight dresses a few days after birth. They will also restrain your blood circulation, and you will feel discomfort while performing different tasks.
You have to choose dresses wisely after giving birth to a baby. So for six weeks after birth, you should wear breathable dresses. These dresses will help you a lot in accomplishing different tasks.
Dress Options Your Should Always Consider After Giving Birth
Buy a set of loose pajamas that will help you feel relaxed. So you can go for adjustable waistband options. You can buy a V-neck short-sleeved T-shirt top with loose-fit pants to spend your night comfortably with your baby.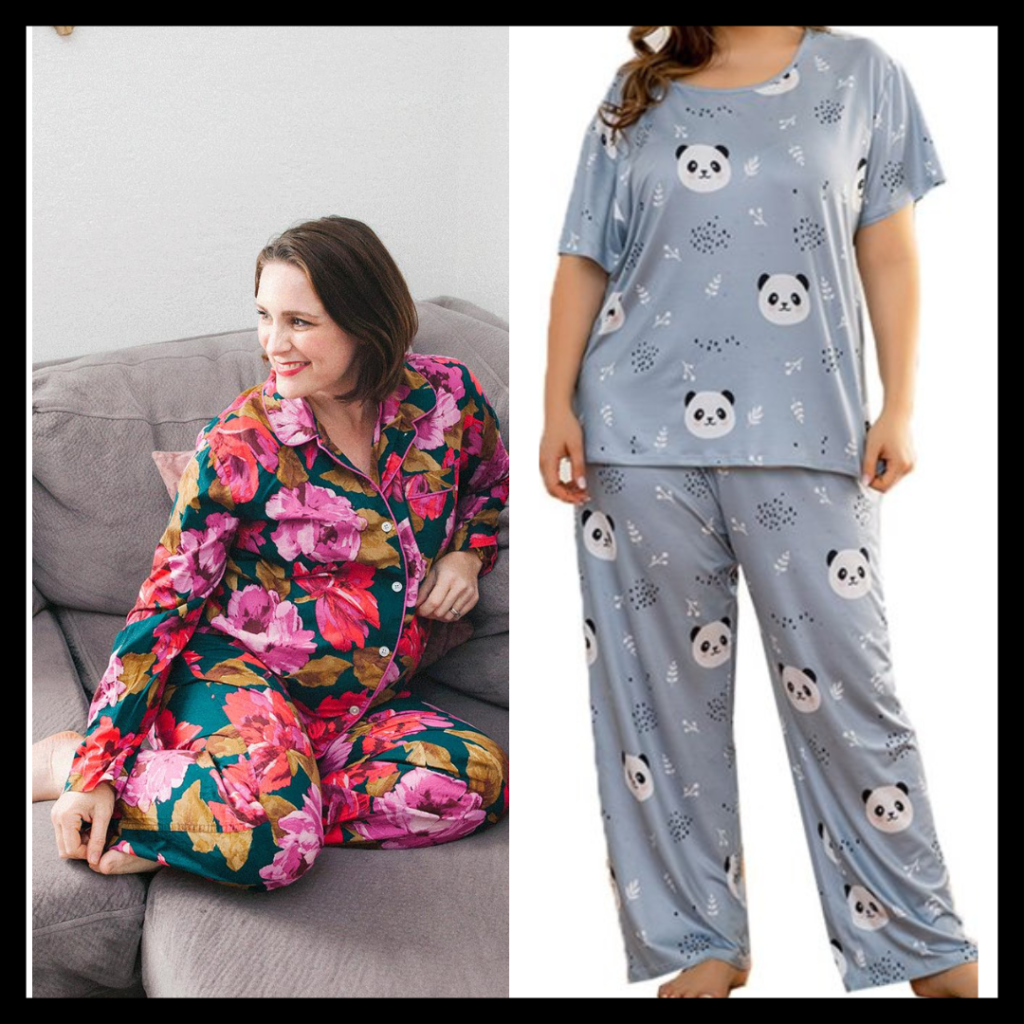 You should use the best nursing bras that are stretchy and loose. Your breast will swell after giving birth to a baby. There are many bras available with nursing pads in them that you should use because your breasts will leak a lot in the first six weeks of post-birth.
T-shirts are a great source of bringing comfort to your dressing. They are ideal after giving birth to easy access to breastfeeding. You can also buy summer maternity tees because they are breathable, and you will feel easy feeding your child.
You cannot wear a T-shirt all the time if you have a newborn baby in the winter season because you must have to keep yourself warm on winter nights. A cozy robe designed to tie above the bump or around the waist will be a good option for you.
After giving birth to a baby, you will bleed heavily in the first few days. Postpartum underwear is looser than your usual underwear. Look for breathable fabrics like microfiber or cotton, but you can also buy stretchy materials like nylon-spandex.
After giving birth to a baby, a mom has to feed her baby frequently. In winter it is not an easy task because you have to wear warm clothes. The best option is to buy an oversized cozy sweater as it will make baby nursing convenient. You can use a pullover button nursing sweeter on winter nights because they are comfortable.