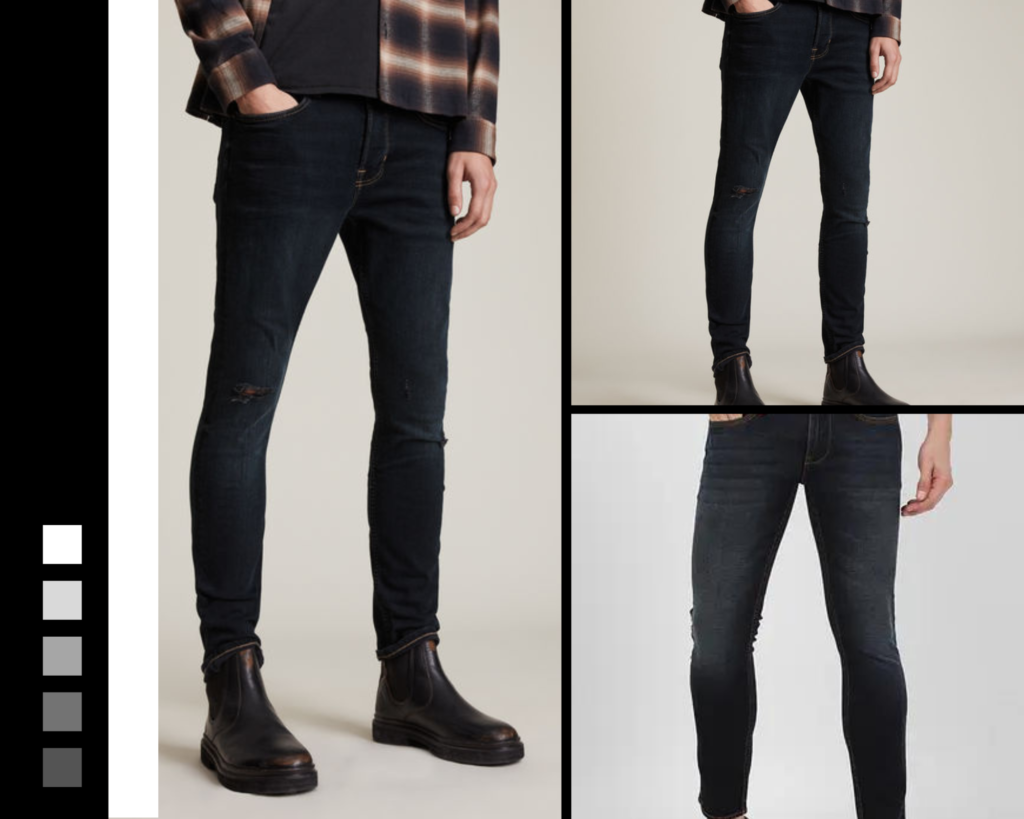 Jeans are one of the best dressing options. If you are a taller man, it will be challenging to find the best pair of jeans to wear. You also have to choose the right kind of jeans for your tall legs to avoid looking very odd in them.
If you are a tall skinny man, you will have more limitations in jeans because narrow-fitted jeans will give a more elongated illusion to your legs, and your thin legs will look strange in them. But, there is nothing to worry about because we are here to provide you with complete guidance about what type of jeans a tall skinny man should wear.
Some of the ideas are:
Tapered Jeans
Straight leg jeans
Straight cut jeans having low or middle rise
Regular fit cotton jeans
Tapered Jeans for Tall Skinny Men
If you like to wear fitted jeans, you should try tapered jeans that gradually narrow toward the ankle to provide a perfect shape to your legs. It will help you elevate your outlook, and you will also feel comfortable while wearing this kind of jeans.
Straight Leg Jeans for Tall Skinny Men
Straight leg jeans are another great option for a tall skinny man to wear for casual affairs because they will hide your thinner legs with style. You will also get more room to move and sit comfortably.
Straight Cut Jeans Having Low or Middle Rise for Tall Skinny Men
A straight cut jeans having low or middle rise will help you shorten the appearance of your legs. You will also be able to look stylish in this type of jeans. Go for the perfect length of straight-cut jeans to feel comfortable in the perfect size.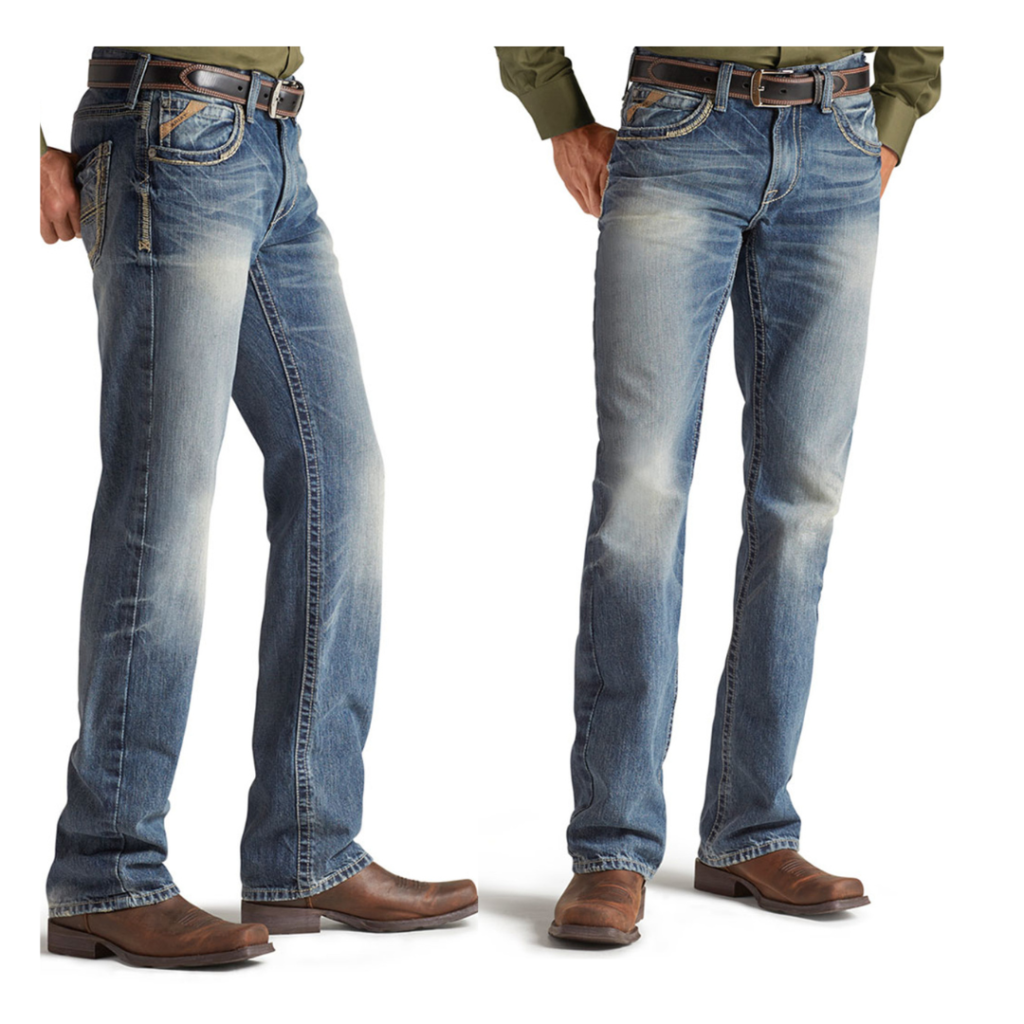 Regular Fit Cotton Jeans for Tall Skinny Men
A regular fit cotton jeans will be one of the best options for a tall skinny man in summer because they will boost your looks and provide you a lighter weight jeans option. Cotton jeans can hide your thin legs and give an appealing look to your legs.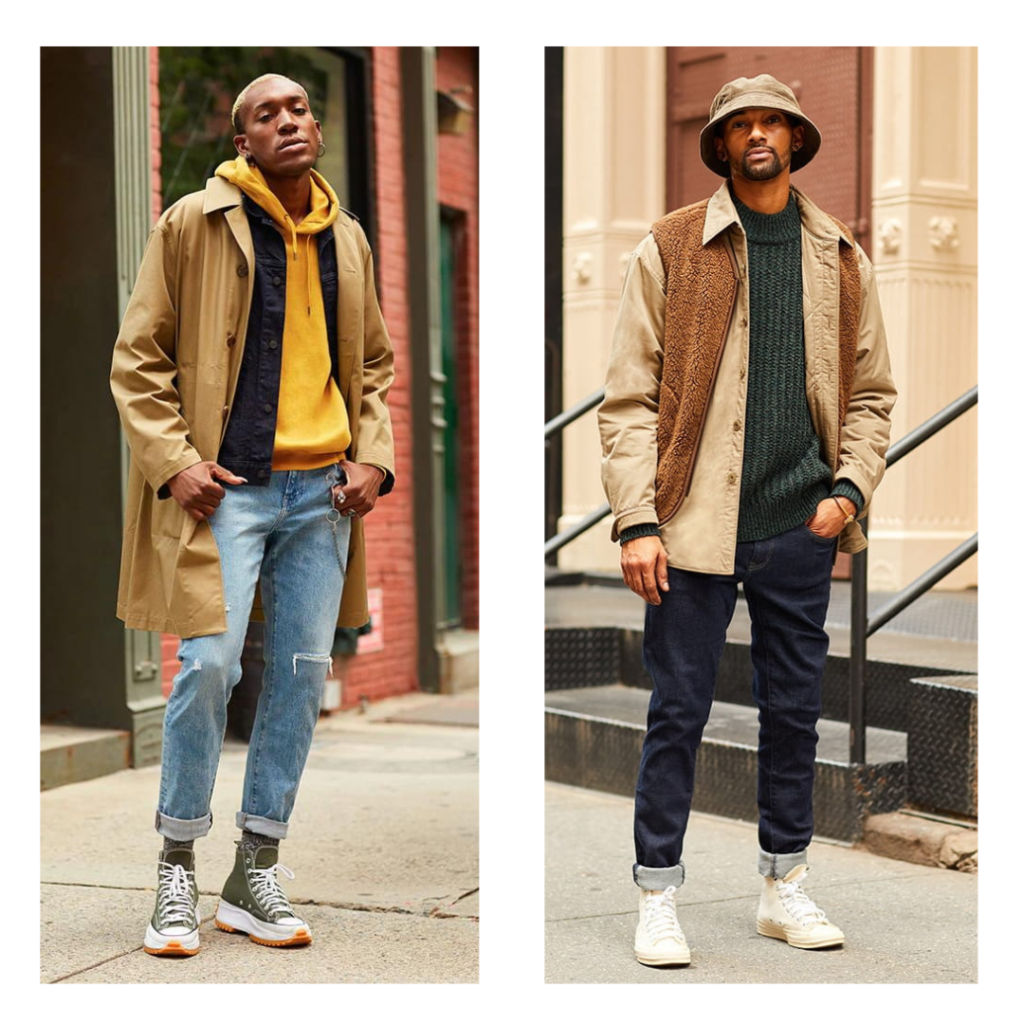 Skinny Jeans Options for Tall Skinny Guys: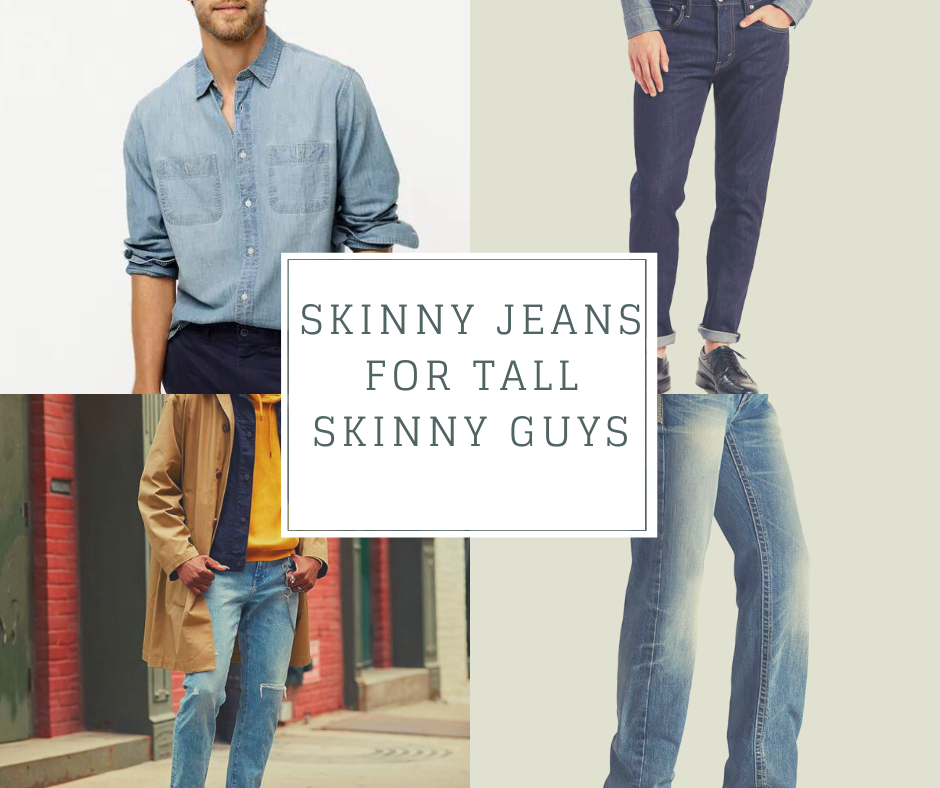 It is one of the frequently asked questions by tall skinny men whether skinny men  can wear skinny jeans or not?
The answer to this question depends upon the type of skinny jeans you choose. If you want to wear ultra-skinny jeans, they will not flatter your legs, and you will look unattractive in them.
Try to buy standard skinny jeans because it flatters tall men whether they are scrawny or not. So there is no need to avoid skinny jeans for your tall thin legs and enjoy this kind of jeans.
A skinny guy can give stunning looks by wearing jeans and other outfits complimenting his body. Wear regular fit jeans, and buy those cozy shirts that suit your height.
Try to avoid wearing too loose clothes or baggy pants because they will show the adverse side of your outlook.
Skinny jeans are still in fashion, and anyone can wear them to look good. But one thing to remember is to consider your body type first and the fit of the jean. It will help you buy the perfect pair of skinny jeans that adds more glamour to your appearance.
Best Jeans Brands to Buy Most Comfortable Jeans
There are many best jeans brands so if you like to wear skinny jeans, loose fitted, casual jeans, cotton jeans or any other type of jeans you should consider these brands for buying the right pair of jeans for yourself.
These brands include
Levi's
Wrangler
Balmain
Frame
The Row
Amiri
AG Jeans
7 for all man kinds
 Lee.