Almost seven out of ten pregnant women think they do not look beautiful with a baby bump. Due to this reason, most women don't pay much attention to their outlooks during pregnancy. It is a wrong myth because pregnancy brings elegance and attraction to you. You can stay fashionable while pregnant without paying little attention to yourself.
You have to follow a few simple tips to keep yourself energetic and stylish throughout your pregnancy.
Some Tips To Look And Stay Fashionable During Pregnancy:
There is no need to hide your tummy because you will be giving birth to a baby who is very close to your heart. Embrace your grown belly and wear some stretchable clothes. They should be long enough so that your tummy is covered completely.
All black looks great during pregnancy because it is a multi-purpose color. So you can wear it for any formal or informal affair. Black color has a slimming effect. It will hide your growing belly with style. Though there is no need to hide your baby bump, if you want to look different and slim in a dress, then you should give it a try all black.
Invest wisely in maternity dresses:
Women like to buy many maternity clothes. But it is not a good idea because after giving birth to a baby, you will get back your body shape within a few months. Your pregnancy dresses will be useless hence resulting in wastage of money. We advise you to invest wisely in maternity dresses and buy the necessary ones. You can also buy stretchable fabrics because you can wear them after pregnancy.
Embrace all colors and prints:
All colors are parallel and suitable for a pregnant woman. So there is no need to become choosy in your shopping. You can buy any print and color of your choice to look beautiful in it.
Instead of investing too much in maternity clothes, we strongly advise you to pay attention to your diet and eat healthier things that provide you and your baby more energy. Add protein, fiber, vitamins, and minerals to your diet. Besides this, try to eat fruit daily. It will add more charm to your appearance, and your face and body will remain fresh.
To avoid labor pain, we strongly recommend staying active throughout your pregnancy. If you spend most of your pregnancy time in bed, it will bring complications during delivery. You will not be able to recover your shape in less time after giving birth to a baby. Most pregnant women feel hard to get better sleep, but staying active will help you also in this matter.
Light makeup and a simple hairdo:
Wear light jewelry and do light makeup with a simple hairdo in your pregnancy. It will make you feel comfortable. It is difficult to attend a long ceremony during your pregnancy but getting ready with light makeup and a simple hairstyle will keep you fresh for a long time.
Celebrities Who Look Beautiful And Stylish During pregnancy:
Khole Kardashian, the youngest Kardashian sister, looks astonishing in her pregnancy. She shared her snap chat video in which she is covering her stomach and giving perfect looks.
Kelly Rowland also looks beautiful during her second pregnancy. She has shared her workout video in which her baby bump is clearly visible.
Brittany Gonzales, the wife of Kellan Lutz, looks much happy during her pregnancy. She is displaying perfect maternity looks with a beautiful dress.
Brandi Redmond is expecting her fourth baby. She looks gorgeous with her baby bump.
Meghan McCain had a miscarriage back in 2019. But again, she is pregnant and looking beautiful in maternity dressing.
In a photo shoot, Meghan Trainor has exposed her baby bump after 10 weeks of pregnancy, and she is looking so beautiful with it.
Christina Milian hid her baby bumps at the beginning of her pregnancy. But after a few weeks, she reveals about expecting a third child. She is also giving perfect looks during pregnancy photo shoots.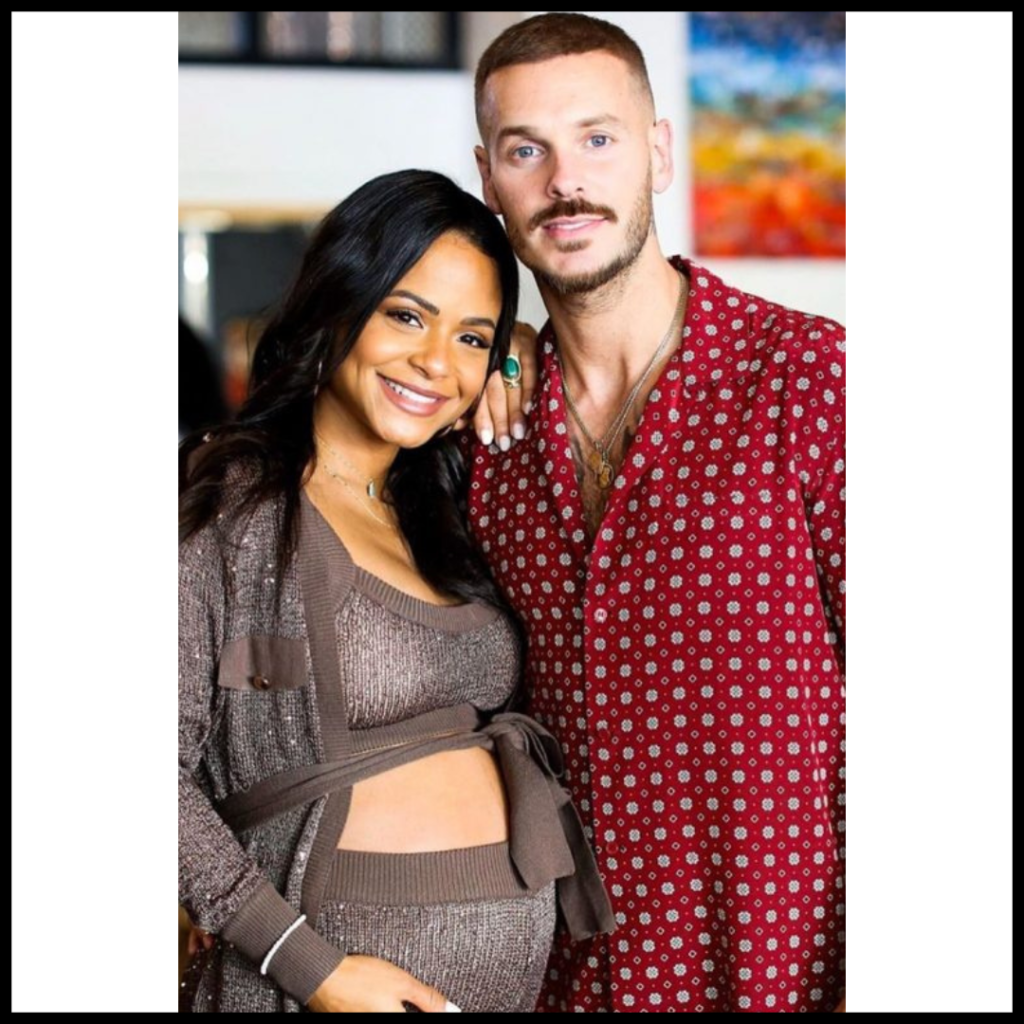 Coco Rocha looks beautiful in long heels in an Instagram photo shared with her fans during pregnancy.