A baby shower brings happiness to the life of every member of the family. They all gather to attend a party for a pregnant woman, and the guests bring gifts and show their love for the coming baby.
If you are grandma, you are also much excited about this day. It is challenging to go for the best dress to wear at a baby shower. You can wear any by keeping in mind the structure of your body, so here you will get different ideas about dresses that you can wear.
some of the options are:
Floral prints
Midi-length floral dress
Floral chiffon-tiered dress
Light colors
Tunic dresses
Neck scarf
Comfortable shoes
Floral Prints Are Best Option  For Grandma To Wear At Baby Shower: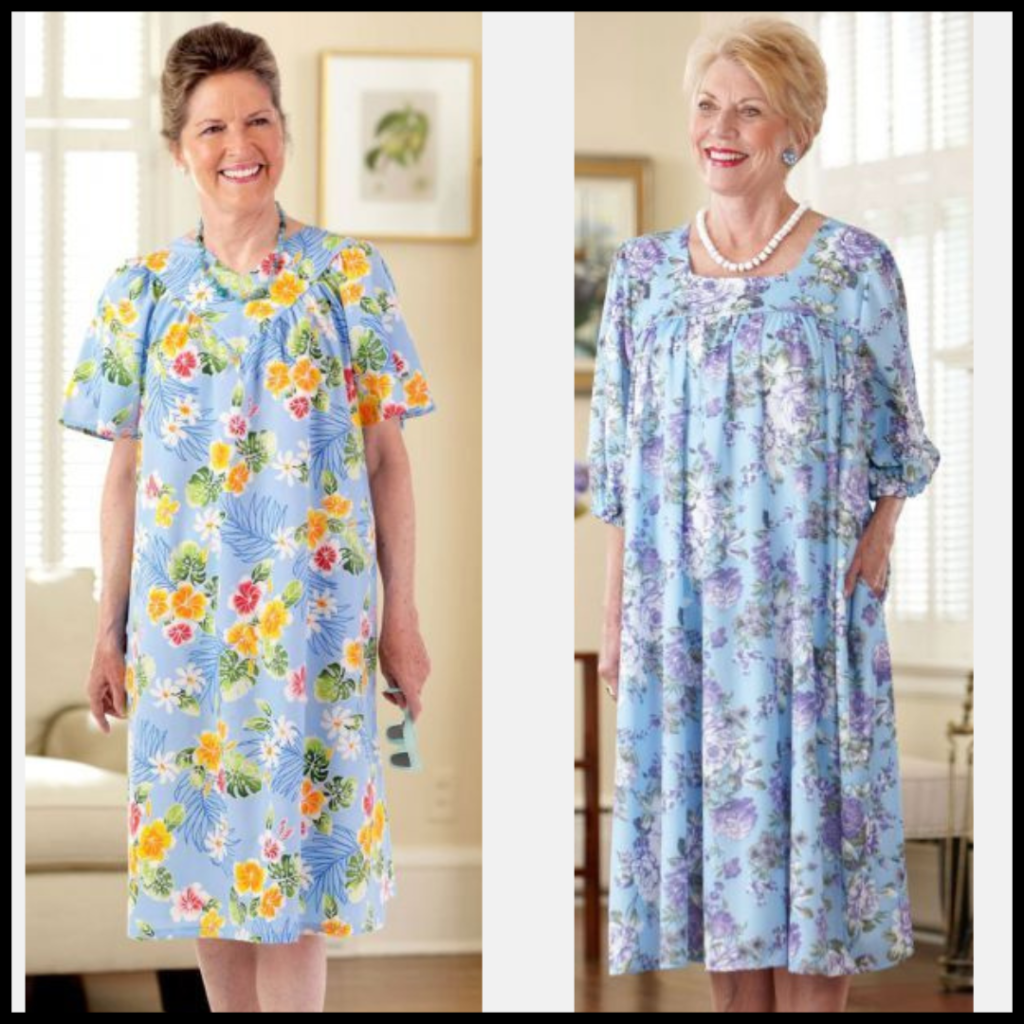 Floral prints are best for a grandma to wear at a baby shower because they will add more glamour to your personality.
Midi-Length Floral Dress for Grandma
You can wear a midi-length floral dress with a small floral pattern. It will be a good option for a summer baby shower function.
Floral Chiffon-Tiered Dress for Grandma
A floral chiffon-tiered dress is another good option for a grandma because you will feel comfortable in this dress. It comes with a back zip closure, long sleeves, and a tiered skirt.
Considering The Right Length and Design Is Very Important 
Consider your age first before finalizing a dress. Later on, go for the right length and design so that the dress flatters perfectly on your body. Keep in mind the weather conditions and buy a perfect dress for you.
Small Heels Are The Most Comfortable Option For Grandma  
Small heels look great on grandmas as they provide comfort with style. You can buy a beautiful pair of sandals in low heels after finalizing your dress. Besides this, there are many flat options available which you can consider wearing instead of heels if you have a tall height.
Light colors Look Elegant At Old Age
Many grandmas think that wearing dark colors is a perfect idea because they will look attractive. But you should try lighter colors. Lighter colors can hide your age, so if you want to look younger in a baby shower, then consider some lighter options.
Tunic dresses For Grandma 
Slips on dresses are great to wear, so you can also try a tunic dress having a short or midi length dress to add style to your dressing. A knee-length dress having a waist belt is ideal for a grandma to wear at a baby shower.
Black is a multipurpose color, so you can also wear it. If you have a comparatively fat body, then black will give slimming looks to you.
Casual dressing Is Easy To Carry And Look Stylish As Well
Most people don't celebrate every baby shower at a grand level. So if you are going to arrange a small party for only family members, then it is ok to do casual dressing. You will look good wearing a T-shirt with jeans but try to wear a T-shirt with something special written on it, especially for the baby.
Neck Scarf Look Elegant In Winters
A neck scarf is ideal to wear in winter. So for a grandma, it is good to wear a neck scarf at the baby shower as it will not only make you feel warm. But you will also be able to hide your wrinkles with style.
Matching And Light Jewelry Looks Great With Descent Dressing
Don't forget to wear matching jewelry, but it should not be heavy. Otherwise, you will feel uncomfortable during the whole ceremony. Lightweight jewelry with lighter make-up and a simple but stylish hairdo will make you the perfect lady of the evening.
Comfortable Shoes Options For Grandma
Don't compromise on the comfort of shoes with style because there are many attractive options available in shoes to provide maximum comfort to your feet.
You can wear flat shoes, sneakers, and low heels to look stylish at the party.