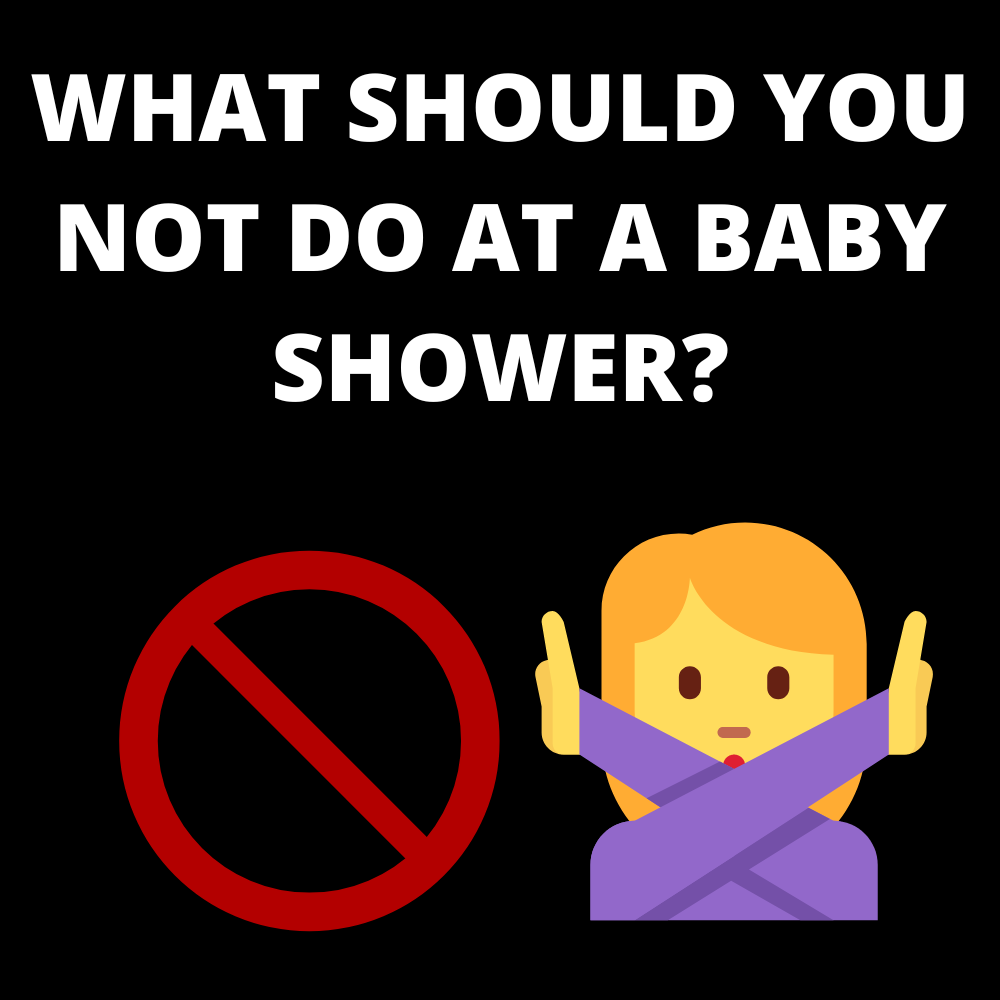 Future parents always feel blessed and excited after getting the news of pregnancy. They start planning for a baby shower. They invite their close ones to share their happy moments with them. It is a difficult task to arrange a party. So being a guest, it is your duty to appreciate the efforts of your parents and follow the proper etiquette for attending such an event.
If you are a mother, sister, or friend of a mom-to-be, you have to play a prominent role during the ceremony because she requires a comfortable environment. You must help her with most of the tasks. It will help the future mom to take maximum rest necessary for her.
Besides this, avoid these few things at a baby shower party.
You are not going to a bar, so never think about drinking in a baby shower, as it will ruin the whole theme of the event.
Many guests bring unnecessary gifts with them. These are not for the baby shower so try to bring those gifts with you that are practical and related to your future baby or mother-to-be. You can buy a basket of necessary items that includes diapers, wipes, clothes, and toys for the upcoming baby. A personal grooming kit will also help future moms keep themselves fresh during pregnancy.
You must encourage a future mom for her upcoming days and show some positive pictures of those days. There is no need to share your bad experience related to pregnancy and tell her about labor pain and other tragedies related to delivery. Your negative words will bring discomfort in the life of the future mom, and she will not be able to stay strong for future challenges.
A mother can do anything after giving birth to a baby. So it is against the etiquette if you tell a future mom that after childbirth, she will not be able to wear many kinds of dresses, she will have to sacrifice her night's sleep for the baby, and you can't do a party and have fun after the baby birth.
A future mom feels special at a baby shower, and she also expects many things from guests. So try to fulfill all wishes and tasks that she has assigned to you. It will provide peace of mind and comfort to the mother.
Guidelines for future parents:
For future parents, it is essential to keep the following points in mind before organizing a baby shower. These will help them arrange the best party with minimum effort.
Limited guests In A Baby Shower:
There is no need to arrange a grand party for a baby shower so try to invite those people who are much closer to you. It will help you with the best arrangements for the party and be overburdened. Just close relatives and friends are enough to share happy moments.
Prior planning Is Very Important For Any Event:
You can't arrange the best party within hours and without proper planning. Start your planning, and once you have finalized your plans, it is time to send invitations to the guests.