Dupes of Bobbi Brown Face Base
Primark Vitamin Enriched Moisturizing Primer
Mizon Snail Repair Cream
Lano's Face Base Vitamin E Day Cream
About the Original Product
Bobbi Brown Face Base is a bestselling cosmetic product capable of providing maximum moisture to your skin and reducing the appearance of fine and dry lines so that your skin looks best.
This face base contains hyaluronic acid, which will help you hydrate the skin. Besides this, your face will instantly nourish with the help of Shea butter included in this product. It will make your skin plump and prep it for makeup.
You will get Vitamins B, C, and E to get essential nourishment for the skin and a natural glow. With the help of this face base, your foundation will get a perfect grip, and hence you will be able to get a long-lasting effect from makeup.
It has a lightweight texture that will absorb perfectly in your skin and provide flawless makeup looks. This product also contains grapefruit and geranium to provide a light and uplifting scent on your skin for the best experience.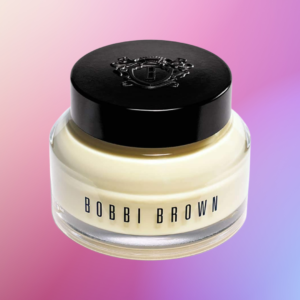 Dupes of Bobbi Brown Face Base
Primark Vitamin Enriched Moisturizing Primer:
Suppose you are interested in the best Bobbi brown face base dupes. In that case, the first recommendation is Primark vitamin-enriched moisturizing primer because it is an affordable option and can fulfill all the requirements of a moisturizing primer.
Pros
It contains shea butter and oats so that you will get perfect hydrated skin, and it is ideal for dry skins.
It also contains Niacinamide that can shrink the pores and provide a refined look to your skin.
After using this primer, your foundation will look flawless and provides a long-lasting effect.
It is a vegan and cruelty-free product, so no animal ingredients are included, nor is it tested on animals.
Cons
 It is not much effective for oily skin.
Mizon Snail Repair Cream:
Mizon snail repair cream is another good alternative to Bobbi brown face base because it will provide long-lasting hydration with the help of 92 % snail mucin and builds a moisturizer barrier to plump for smoothing your skin.
Pros
This lightweight formula enables your skin to be breathable, and you will not feel the heaviness.
If acne breakouts are frequent in your skin, this primer is excellent for cleaning most acne.
This versatile product works as a primer and a moisturizer to get better results with single cream.
Cons
This product quickly dries on the skin and evaporates. So if first few minutes you will feel pleasant effects but after it, you may feel irritation.
This product will expose wrinkles on your skin and give it an older look.
Lano's Face Base Vitamin E Day Cream:
Lano's face base vitamin E day cream can provide a velvety moisturizer barrier to your skin so that your skin will remain hydrated for an entire day.
Things We Like
This product is suitable for getting a natural glow if you have a combination of dry and oily skin from different areas.
Lano's face base vitamin E day cream contains vitamin E that profoundly replenishes and moisturizes the skin.
This product provides a nourishing effect on the skin and will become smoother.
Due to its long-lasting formula, your skin will moisturize for a long time.
This product is formulated without artificial colors and fragrances, so it is not harmful to your skin.
Things We Don't Like
Due to the absence of SPF, this product is not ideal for outside.
This product feels heavy on the skin and creates irritation.
Conclusion
All of the dupes mentioned above are great to choose from if you compare them in price with the original product. But if we have to choose a single product, I will recommend Lano's Face Base Vitamin E Day Cream because it can provide a nourishing effect and smoothen your skin for a long time. The only drawback of this product is that it does not contain Spf; otherwise, it is an excellent choice for all types of skin.
FAQS
How do you use a Bobby Brown face Base?
It is pretty easy to use a Bobby brown face base. So you just have to massage on cleansed skin and protect your eye area from it.
Can you use Bobbi Brown's face Base by itself?
Yes, you can use Bobbi's brown face base by itself.
Is the Bobbi Brown face Base a primer?
Bobbi brown face base is a moisturizing primer that includes multivitamins.
Is Bobbi Brown Vitamin Enriched Face Base water-based?
Bobbi brown vitamin enriched face base is water and oil-based.
Is Bobbi Brown face Base oil free?
Yes, Bobbi's Brown Face Base is an oil-free moisturizer and primer.
Are Primark primers suitable?
Primark primer is a good product with shea butter, vitamin E, and oat oil to make your skin hydrated and smooth.
What is blurring powder?
A blurring powder sets your makeup and blurs all imperfections on your skin to provide flawless looks.
Is snail repairing cream suitable for the skin?
If you have wrinkles or stretch marks, then snail repairing cream will be a great choice, and it also heals your skin from acne and burns.
Is Mizon snail cream good for acne?
Mizon snail cream contains glycolic acid and protein and works well with acne-prone skin.
Is Mizon good for sensitive skin?
Mizon snail repairing cream is suitable for all types of skin and sensitive skin; it is excellent for keeping it hydrated.
Is snail repair cream suitable for oily skin?
Yes, snail repair cream is suitable for oily and acne-prone skin.