Dupes of the Charlotte Tilbury Contour Wand
ModCon Liquid Gel Contour
NYX Professional Makeup Born to Glow Radiant Concealer
NYX Professional Makeup Wonder Stick
About the Original Product
If you are a beginner, it will be challenging to contour your face perfectly. But you can achieve the desired results with Charlotte Tilbury without expertise. It has light to medium coverage with a blendable formula to create a natural contour.
This product is liquid, so you may have difficulty blending it. But after knowing the blending trick, you will feel it relatively easy. Your cheekbones will get gorgeous looks instantly after applying this contour wand to your face.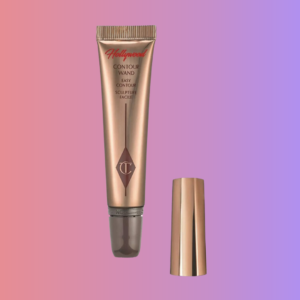 Dupes of the Charlotte Tilbury Contour Wand
ModCon Liquid Gel Contour:
ModCon liquid gel contour can be used as a dupe for charlotte tilbury because it is based on a liquid and hydrating formula to provide a natural finish to your skin.
Things We Like
Modcon liquid gel contour is a long-lasting product that will give you perfect looks.
This gel contour is available in 8 different shades for most types of skin tones and undertones.
You don't need makeup expertise to use this product as it is easy to blend and useable.
This product is based on a liquid formula, so it does not dry quickly on the skin.
Things We Don't Like
It is a liquid gel contour, so you will not be able to get matte looks.
NYX Professional Makeup Born to Glow Radiant Concealer:
Suppose you are looking for a product that is the best alternative to charlotte tilbury and capable of blurring imperfections and covering up blemishes. In that case, you should try NYX professional makeup born to glow radiant concealer.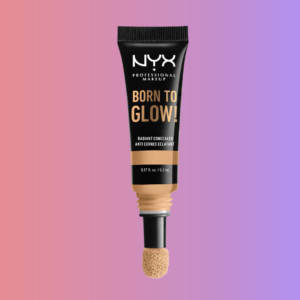 Things We Like
NYX professional makeup born to glow radiant concealer is a cruelty-free product.
It is also a vegan product that will give perfect results for hours due to its long-lasting nature.
This product has a lightweight formula, so it blends easily on the skin and is easy to use.
This radiant concealer is available in 24 shades. So you have the freedom to choose the best shade according to your skin tone.
Things We Don't Like
Due to its lightweight formula, it dries out quickly. Sometimes, the product dries out in the sponge itself, making it relatively harder to apply to the skin.
You will not be able to get the perfect results as it is not a full-coverage product.
NYX Professional Makeup Wonder Stick:
NYX professional makeup wonder stick is another fantastic product that will make your looks bolder by creating an illusion of chiseled cheeks and a more robust jawline. It is comparable with the original product due to its quality.
Things We Like
This product comes with long-wearing formula, so you don't need touch-ups for a long time.
This wonder stick has a lightweight formula so that you can apply it seamlessly and effortlessly.
You will feel comfort after applying this product as it has a creamy texture.
You will get natural looks with the help of buildable cream blush.
Things We Don't Like
If you have sensitive skin, this product is not for you because most people find it allergic.
While applying this product to your skin, you must be professional; otherwise, it will break out easily.
This makeup wonder stick can contour the face, but you will not find a variety of shades for the contour part.
Conclusion
All of the dupes mentioned above have their pros and cons. So you can make a better decision after reading this article. But if we compare all of the dupes, then NYX professional makeup born to glow radiant concealer will be the best choice for you. It is a travel-friendly product and easy to apply due to its creamy texture. From available 24 shades, you can choose the right one for your skin.
FAQ's
Is the Charlotte Tilbury contour wand worth it?
Yes, although it has a hefty price tag, you will get a radiant glowy finish after using this product.
Is Charlotte Tilbury's contour wand warm or cool?
Charlotte tilbury's contour wand is warm.
Where do you put the contour wand?
It would be best if you put a contour wand to the hollow of your cheeks.
Do you contour before or after powder?
Always contour before powder.
How do I choose a contour color?
Choosing a contour color according to your skin tone is recommended to get the perfect shade.
Does contour make you look older?
No, it is only possible if you are contouring the wrong way.
Should mature skin use a highlighter?
If you have mature or dry skin, you should use a highlighter to get a youthful glow from your skin.
How do I use a highlighter to look younger?
Highlighter can hide wrinkles, dark circles, and discoloration. So apply it to your under-eye area to uplift cheekbones to get younger looks.